I wanted to mess around with mobile photography a bit more, but add in a bit of a twist, so in good honor of that desire, I'm working on a new project that should be up in the gallery by the end of December.
With the help of some side tools and apps and my phone, I'll be inserting various obscure and not as much subjects and objects via photos through a prism of sorts, giving them new life, meaning and symmetry. Yes, it will be a series of very symmetrical and geometrical photos run through a kaleidoscope shift so that they come out as something entirely different on the other side.
​
Attention will be given to things such as architecture, clothes, books, furniture, ornaments, paintings, utensils, leather, oil, plastic, iron, metal, glass wood and more complex models such as nature and animals and people. A wide plethora of possibilities to mesmerize the eye.
​
​
Things may get weird or even disturbing. Skin-like and fingery. Abstract art, you know?
Here's a little light-hearted preview.



​
​




​

​'Pagan feathers'
​
---
Everything I do between shots. The stories behind mobile and digital photography.

Archives

Categories

RSS Feed
Powered by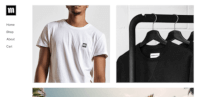 Create your own unique website with customizable templates.